ABOUT US
UNITED PROTECTION (UK) SECURITY LTD IS PASSIONATE ABOUT CREATING A TAILOR MADE SECURITY OPERATION FOR ALL OF OUR CLIENTS AND IS KNOWN FOR CREATING BESPOKE SECURITY AND CROWD MANAGEMENT PLANS FOR ALL SECTORS OF THE SECURITY AND EVENTS INDUSTRY. UNITED PROTECTION UK WAS FORMED IN THE SUMMER OF 2010 BY TWO PARTNERS WITH A SIMPLE CONCEPT IN MIND,WE BELIEVE THAT BY KEEPING TO OUR VALUES, WE HAVE THE INGREDIENTS TO CEMENT TOGETHER ALL OF THOSE AREAS TO MAKE UNITED PROTECTION A FIRST CHOICE PROVIDER FOR SECURITY AND CROWD MANAGEMENT SERVICES.
WE HAVE LOTS OF HAPPY CLIENTS, YOU CAN SEE WHAT THEY HAVE TO SAY ABOUT US ON OUR TESTIMONIAL PAGE.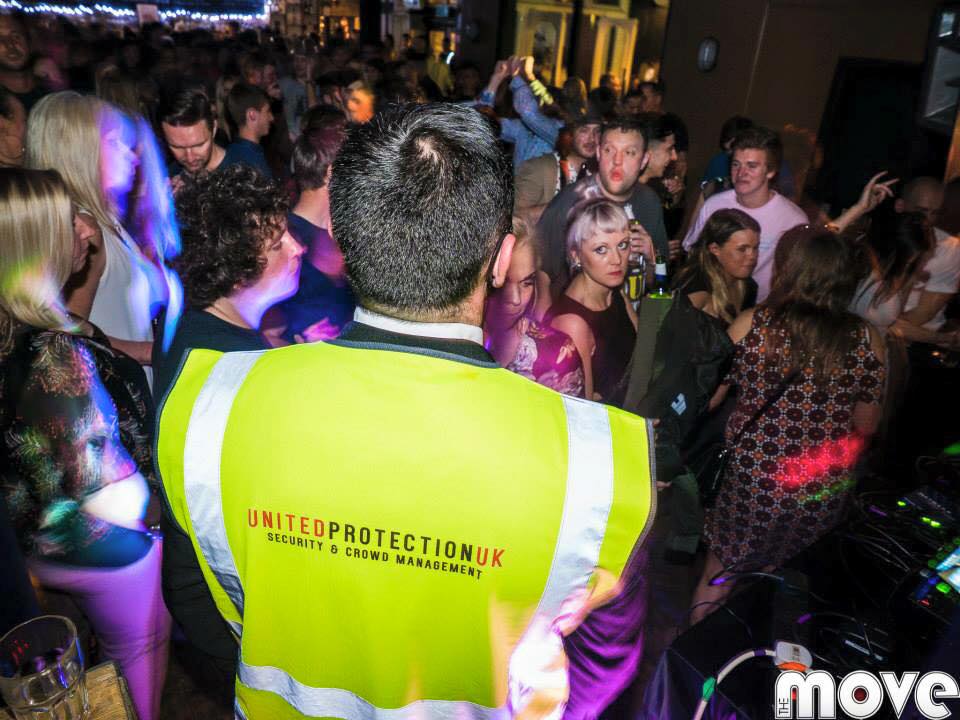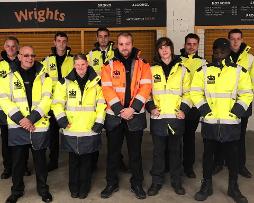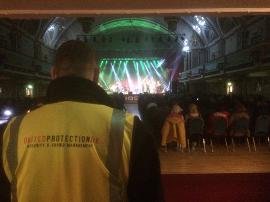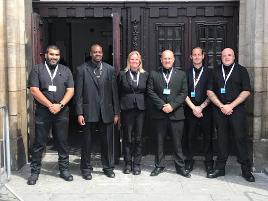 OUR MISSION STATEMENT
TO BE THE FOREMOST CHOICE IN OUR INDUSTRY BY CREATING A PERSONAL TAILOR-MADE SERVICE FOR BOTH OUR CLIENTS AND EMPLOYEES.
CORE VALUES
- TO BE

TRANSPARENT

AND

HONEST

IN

EVERYTHING

WE DO AND SAY.
- TO ALWAYS BE OPEN TO CRITISCM FROM ALL WE COME INTO CONTACT WITH.
- TO BE

RESPONSIBLE

WHERE WE FAIL BUT SHARE WHERE WE SUCCEED.
- TO CONTINUALLY DEVELOP AN UNDERSTANDING OF OUR

CUSTOMERS

AND

STAFF

NEEDS.
- TO CREATE AN ETHOS WHERE

SATISFACTION

FOR OUR

CUSTOMERS

AND

STAFF

EXCEEDS

BEYOND EXCELLENCE

.
OUR GOAL AS A COMPANY IS TO PROVIDE AN EXCEPTIONAL WORKPLACE FOR ALL OUR EMPLOYEES AND TO ENSURE OF CLIENTS ARE NEVER LEFT WANTING MORE FROM US. WE WANT TO HELP LOCAL COMMUNITY PROJECTS AND GIVE BACK TO THE LOCAL ECONOMY AND COMMUNITY WHENEVER POSSIBLE.

-FOR A FRIENDLY CHAT ABOUT UTILISING THE CROWD MANAGEMENT AND SECURITY SERVICES WE CAN PROVIDE TO YOUR EVENT PLEASE GET IN TOUCH BY CLICKING THE CONTACT US LINK AND ONE OF OUR TEAM WILL BE MORE THAN HAPPY TO ASSIST YOU.
-SEE WHAT OUR CUSTOMERS HAVE TO SAY BY VIEWING OUR CLIENT TESTIMONIAL PAGE.
-STAY UP TO DATE WITH THE LATEST FROM UNITED PROTECTION (UK) SECURITY BY FOLLOWING US ON FACEBOOK AND TWITTER OR SIMPLY CLICK ON THE NEWS SECTION ON THE WEBSITE.