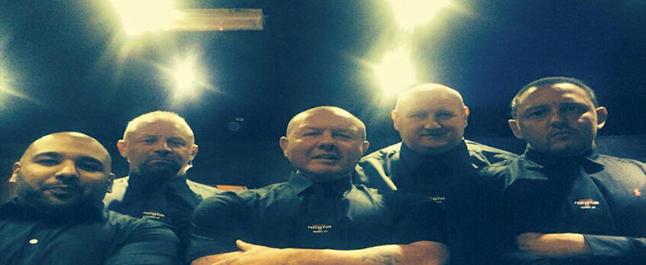 UNITED PROTECTION is a SUPPLIER of sIA DOOR SUPERVISORS to the licensed trade, entertainment, leisure and hospitality industries which includes pubs, nightclubs, bars, restaurants, SPORTING STADIA, CASINOS, AMUSEMENT ARCADES AND CASINOS.
WE understand that each CLIENT AND VENUE is unique and haS individual requirements. our SIA Door Supervisors are selected on this basis to ensure these requirements are met.
ALL OF OUR DOOR SUPERVISORS HAVE UNDERGONE RELEVANT SIA DOOR SUPERVISOR TRAINING AND HAVE A VENUE SPECIFIC INDUCTION TRAINING WHICH IS BACKED UP WITH BESPOKE ASSIGNMENT INSTRUCTIONS WHICH ARE KEPT AT EACH PLACE OF WORK. AS PART OF OUR AUDITS, RANDOM FAMILIARITY TESTS ARE CONDUCTED TO ENSURE THAT STAFF DEPLOYED TO A VENUE ARE CRYSTAL CLEAR WITH ALL OF THE PROTOCOL AND EXPECTATIONS AT THE VENUE IN WHICH THEY ARE WORKING.
STAFF DEPLOYED BY UNITED PROTECTION ARE APPROACHABLE, FRIENDLY, CUSTOMER FOCUSED AND ABLE TO EFFECTIVELY HANDLE ANY SITUATION IN A CALM AND PROFESSIONAL MANNER.
DON'T JUST TAKE OUR WORD FOR IT, TAKE A LOOK AT OUR TESTIMONIAL SECTION AND SEE WHAT OTHER CLIENTS HAVE TO SAY!
ARRANGE YOUR FREE, NO HASSLE CONSULTATION NOW, SIMPLY CLICK ON THE 'CONTACT US' LINK ON THE NAVIGATION MENU.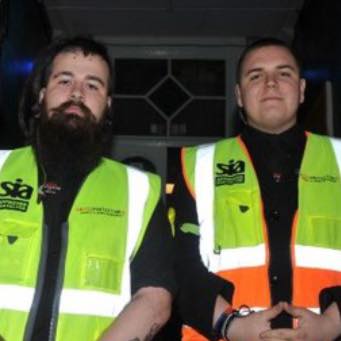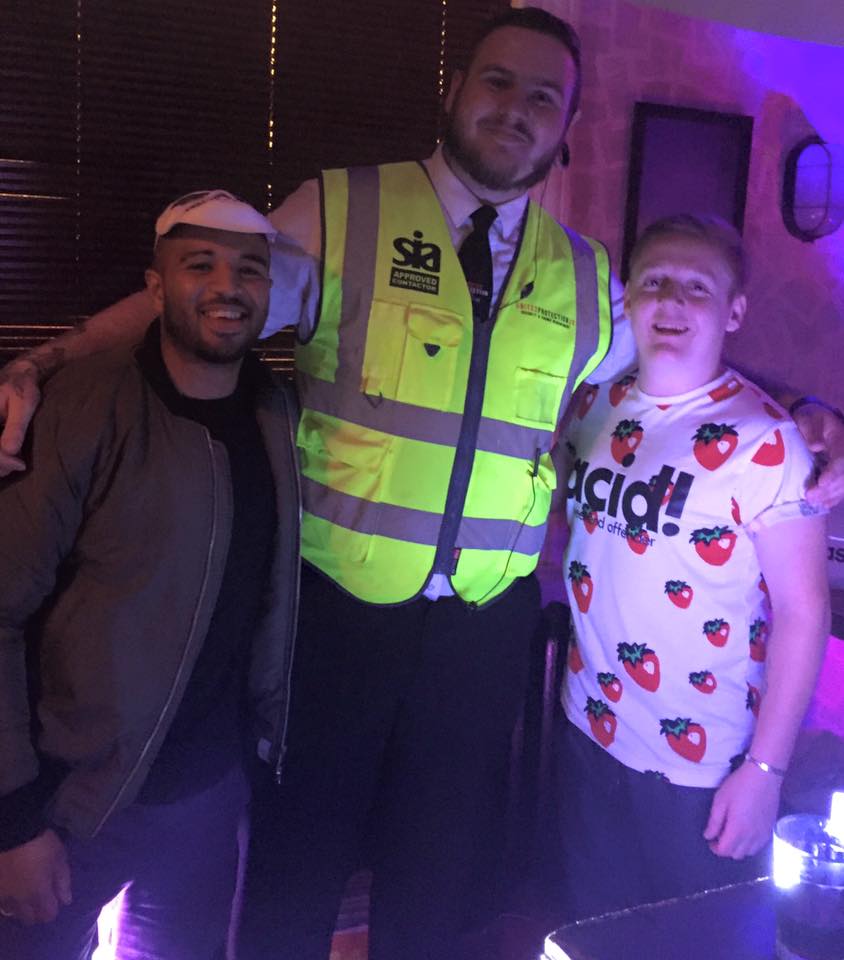 A SMALL SELECTION OF IMAGES WHERE OUR STAFF HAVE BEEN DEPLOYED AT LICENCED VENUES.
A SMALL SELECTION OF OUR VALUED DOOR SUPERVISOR CLIENTS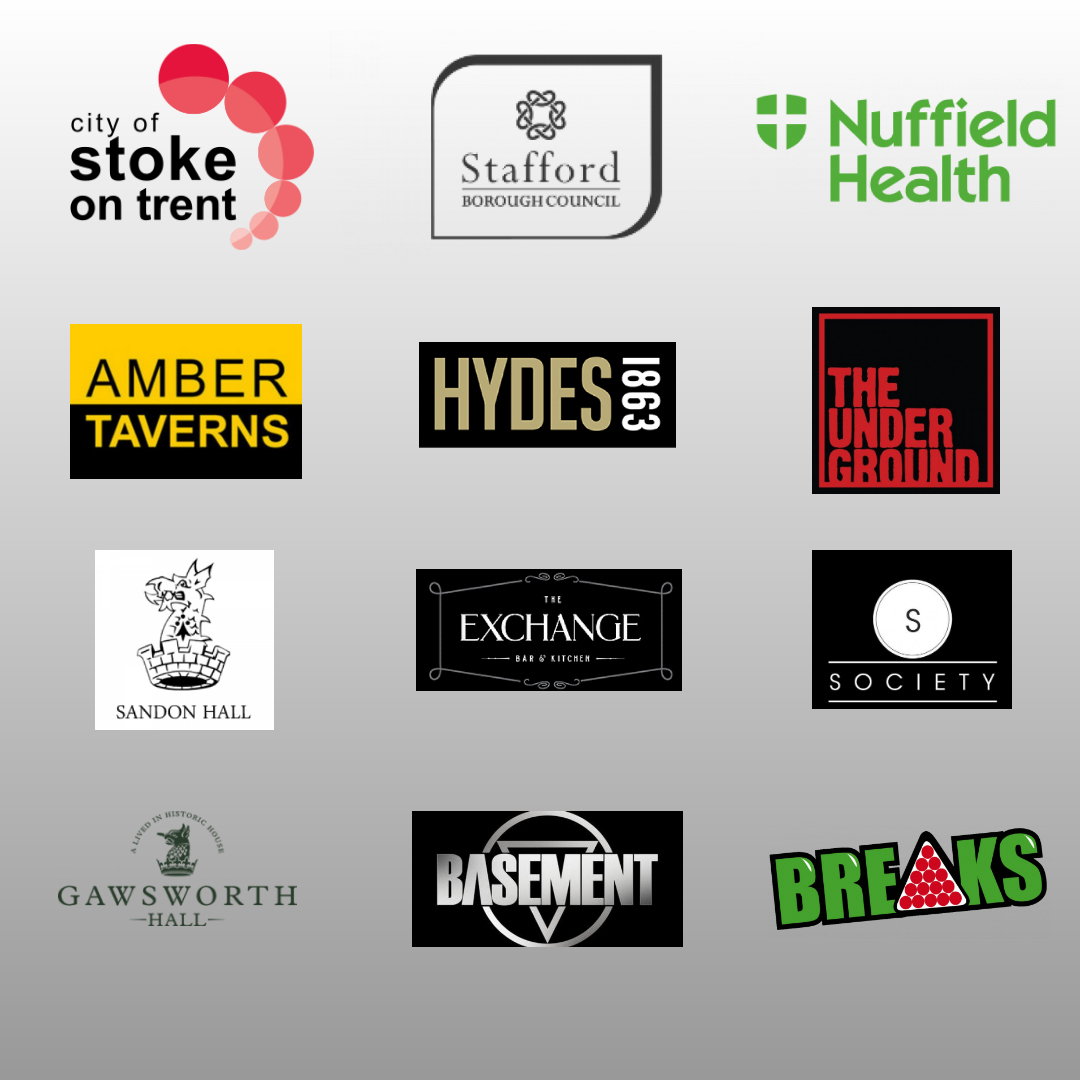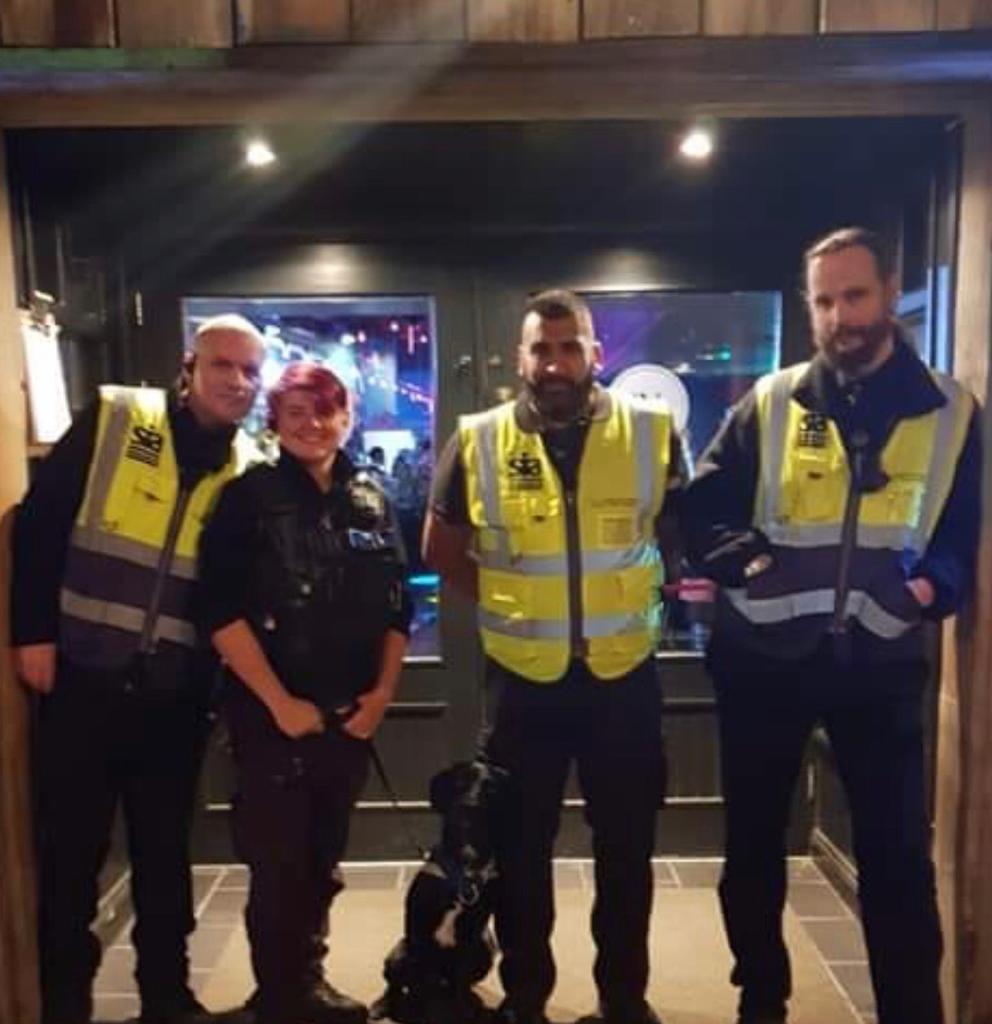 -FOR A FRIENDLY CHAT ABOUT UTILISING THE CROWD MANAGEMENT AND SECURITY SERVICES WE CAN PROVIDE TO YOUR EVENT PLEASE GET IN TOUCH BY CLICKING THE CONTACT US LINK AND ONE OF OUR TEAM WILL BE MORE THAN HAPPY TO ASSIST YOU.
-SEE WHAT OUR CUSTOMERS HAVE TO SAY BY VIEWING OUR CLIENT TESTIMONIAL PAGE.
-STAY UP TO DATE WITH THE LATEST FROM UNITED PROTECTION (UK) SECURITY BY FOLLOWING US ON FACEBOOK AND TWITTER OR SIMPLY CLICK ON THE NEWS SECTION ON THE WEBSITE.